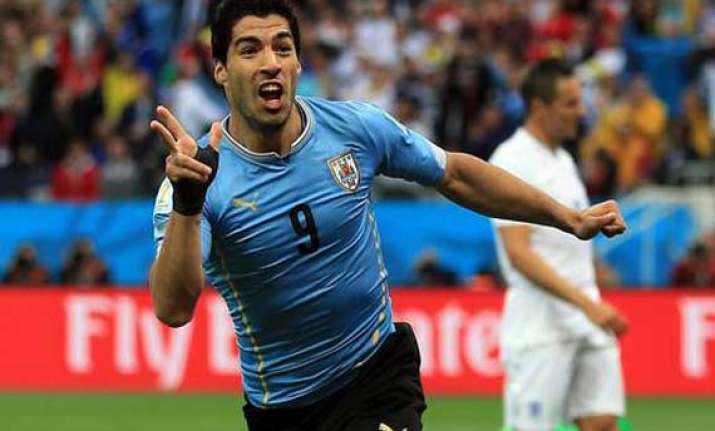 BARCELONA, Spain: Barcelona coach Luis Enrique is not overly concerned about the absence of new signing Luis Suarez for the early part of the upcoming season as the Uruguayan serves his biting ban from the World Cup.
"It's bad that he's not with us from the start, but it's not a tragedy," Luis Enrique said on Wednesday. "Somebody else will play in his place."
Suarez is sidelined until October as he serves a four-month ban for biting an Italian opponent in Brazil last month. Suarez joined Barcelona in a $130 million transfer from Liverpool last week.
"That Luis Suarez will not have been able to train for four months does not alter our plans because we always knew it," said Luis Enrique, who didn't expect Suarez's arrival to disrupt an attacking system that also features Lionel Messi and Neymar. "The more top players you have the better."
Barcelona said its priority now was to buy a central defender and that is has made an offer to Valencia for French back Jeremy Mathieu.
Luis Enrique said he has spoken with midfielder Xavi Hernandez and that the club was just waiting for the Spain international's decision on whether to continue with the club or not.
Barcelona has acquired Croatia midfielder Ivan Rakitic from Sevilla, goalkeepers Marc-Andre Ter Stegen and Claudio Bravo this summer while Rafinha, Gerard Deulofeu and Bojan Krkic have all returned from loans. Midfielder Cesc Fabregas was sold to Chelsea while forward Cristian Tello was loaned out to Porto on Wednesday.
"No team has made as many moves as we have this summer. We want to have the most dynamic squad possible," said Barcelona sporting director Andoni Zubizarreta.
Zubizarreta played down suggestions that Suarez — who has had many disciplinary problems for unsportsmanlike behavior — was an uncomfortable fit for a club which aspires to high moral values.
"We accept people for who they are, right down to their imperfections. This is also a part of the make-up of our values. I'm positive Luis Suarez will be a positive reference for us."