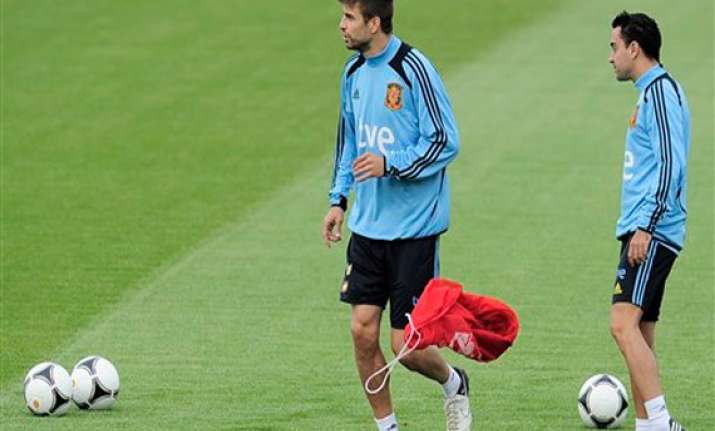 Spain, Jun 21:
  Stars in Europe's top leagues, they're just substitutes with the world champions.
It's not easy playing for Spain.
Spain is bidding to win a third straight major title at Euro 2012, and the team faces France on Saturday in the quarterfinals.
 Spain coach Vicente del Bosque is expected to start most of the regulars, Andres Iniesta, Xavi Hernandez and Iker Casillas among them.
That again would leave Javi Martinez, Juan Mata and Fernando Llorente on the bench waiting for their opportunity.
And when the chance comes, it's treasured.
Martinez, reportedly being watched by Bayern Munich and Barcelona, played 28 minutes in a 4-0 victory over Ireland, "a gift I was able to take advantage of."