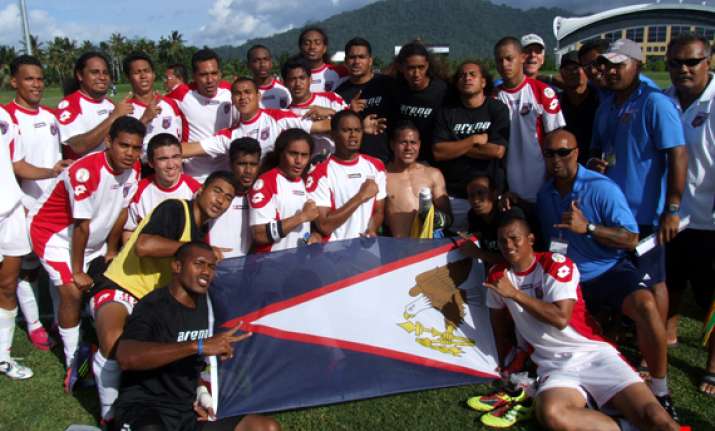 Apia, Samoa, Nov 27: A last-minute goal put Samoa into the next stage of Oceania's World Cup qualifying, beating American Samoa 1-0 on Sunday to end the tiny Pacific nation's captivating run.

American Samoa, 204th and last in FIFA rankings, captured world attention when it beat Tonga in its opening match at the four-nation, round-robin tournament, notching its first-ever international win.

Another win Sunday would have seen it advance to round two of qualifying, and the defense, based around center back Johnny Saelua — thought to be the world's first transgender international — held strong until the 90th minute when Silao Malo scored.

Earlier, Tonga beat the Cook Islands 2-1.