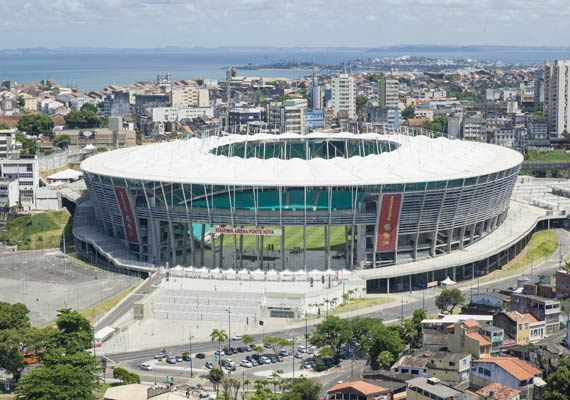 SALVADOR, Brazil: Wire stadium fences are being unfolded, new X-ray security machines are being unpacked at entrances and clouds of dust billow across roads leading to the World Cup venue.
There appeared to be a desperate sense of urgency among construction workers as Arena Fonte Nova in Salvador was being prepared to host a Group B game on Friday, a rematch of Spain's victory over the Netherlands in the 2010 final.   
The work in progress on Thursday suggested that not everything may be ready.   
"That is the Brazilian style," says Maria Flavio, a volunteer working at a media gate. "We leave everything for the last moment."   
Salvador, Brazil's third-largest city, will host six World Cup matches at the 52,000-capacity stadium which was one of the venues used in last year's Confederations Cup.