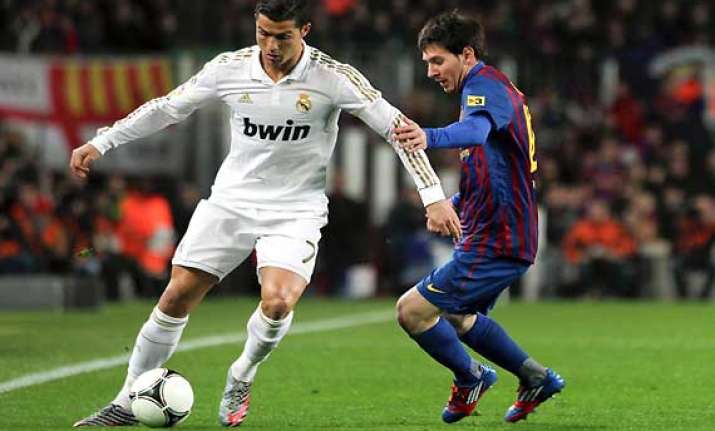 Rio De Janeiro: Football legend Pele has said Cristiano Ronaldo is now a better player than Lionel Messi.
Pele, who played in three World Cup-winning teams for Brazil between 1958 and 1970, said Ronaldo's past two seasons had seen him eclipse the Barcelona striker, Xinhua reported. "I think, no doubt, two years ago the player that was in very, very good condition was Messi."
"In five years he became the best player in Europe, but in the last two years, and this year, he had a problem: he got injured, he was out this year and played few games," Pele said in an interview with ESPN
"Ronaldo has come through for the past two or three years and is the best in Europe. I think at the moment no doubt Ronaldo is the best."
Ronaldo earlier this month won his second FIFA Ballon D'Or award award, ending Messi's four-year stranglehold on the trophy.