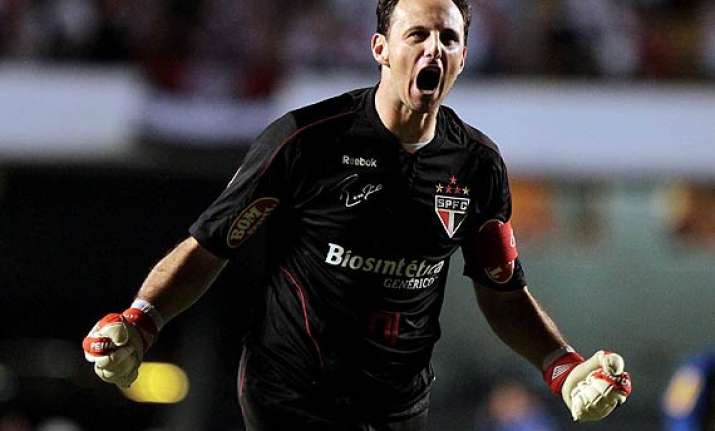 Sao Paulo:  Record-breaking goalkeeper Rogerio Ceni has confirmed he will retire this year after 23 seasons.
The 41-year-old former Brazil international had announced his retirement last year before agreeing to a one-year contract extension in December, reports Xinhua.
"At the end of the year, I'm going to really stop," he told a press conference Thursday. "I'm not going to play again. This is my last year - not only for Sao Paulo, but as a professional footballer."
Rogerio is recognized by the Guinness Book of Records as the highest-scoring keeper in history with 114 goals from more than 1,000 first-team appearances for Sao Paulo.
He is a two-time Copa Libertadores winner and was Brazil's backup goalkeeper at the 2002 and 2006 World Cups.
Despite being more than twice the age of some of his teammates, Rogerio said he was still in peak condition.
"I am feeling better now than at the same time last year," he said. "I hope we have a different destiny in 2014. I feel good. There are a few aches but they are part of the game."