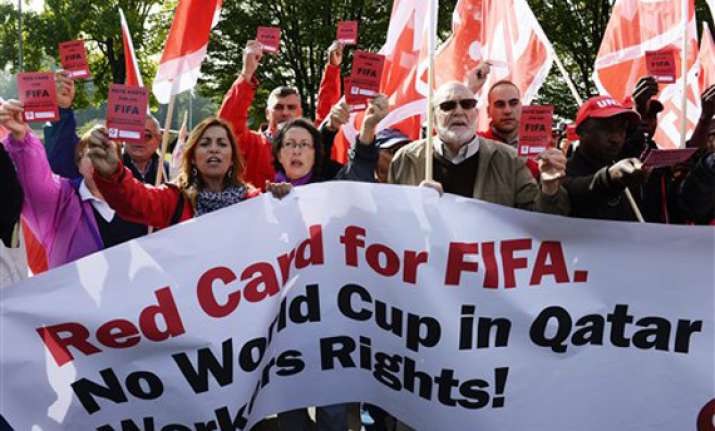 Zurich: FIFA leaders agreed on Friday to set up a working group to study switching the dates of the 2022 World Cup in Qatar to avoid the hot summer months.
However, a final decision on which months the tournament could be played is unlikely before 2015, FIFA executive committee member Michel D'Hooghe told The Associated Press
"At the earliest in 2015," D'Hooghe said after Friday's executive committee meeting. "We will consult everyone in the football family. To have some concrete information, this will not be done in two days."
D'Hooghe and fellow committee member Hany Abo Rida told the AP that the new commission will not report back to President Sepp Blatter's board before the 2014 World Cup in Brazil.
"We have two World Cups before Qatar where we also have concerns," said D'Hooghe, who also chairs FIFA's medical committee.