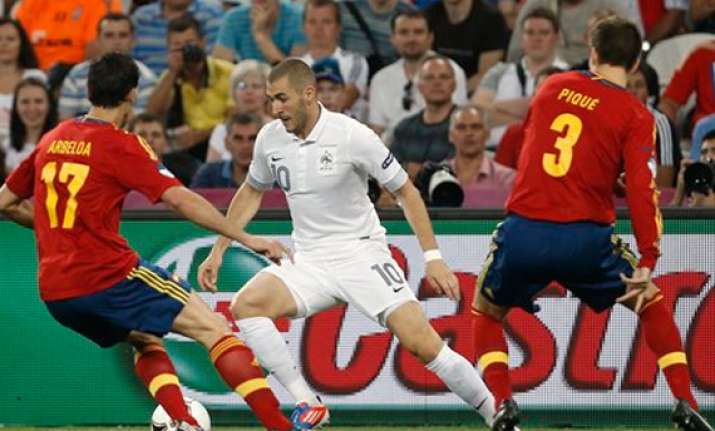 Ukraine, Jun24: Playing against defending champion Spain at Euro 2012 has got even harder. Portugal, at least, has had an extra 48 hours to try and figure out a way of countering Spain's different systems of play.
Spain has alternated between a traditional attack led by striker Fernando Torres and a six-man midfield fronted by playmaker Cesc Fabregas, with the latter picked to start Saturday's 2-0 quarterfinal victory over France.
Spain returns to the Donbass Arena to play its Iberian neighbors in Wednesday's European Championship semifinal, where the six-man midfield could well return. Coach Vicente del Bosque has tended to use the system against tougher opponents, deploying it against Italy in a 1-1 draw in their Group C opener.