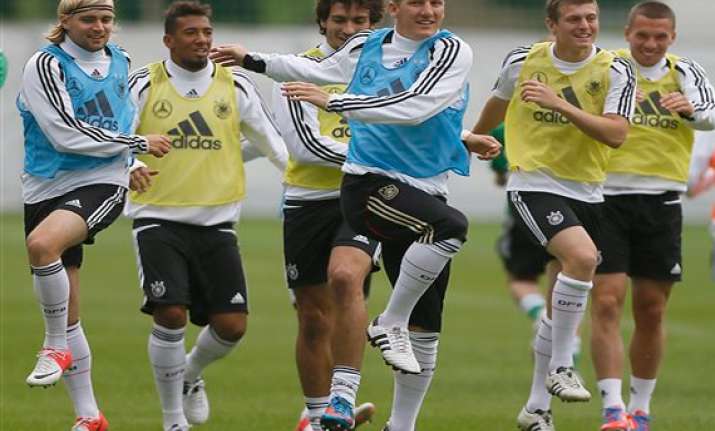 Poland, Jun 21:
  One day ahead of their European Championship quarterfinal against Greece, the one thing on German minds was patience.
Both coach Joachim Loew and goalkeeper Manuel Neuer stressed patience as being the key to success over the Greeks.
The Germans expect Greece to erect a defensive wall in front of its goal. Breaking it down will need a lot of hard work, while taking care not be exposed to Greek counterattacks.
Loew says one thing his players won't do is to underestimate Greece, a surprise winner of the tournament in 2004.