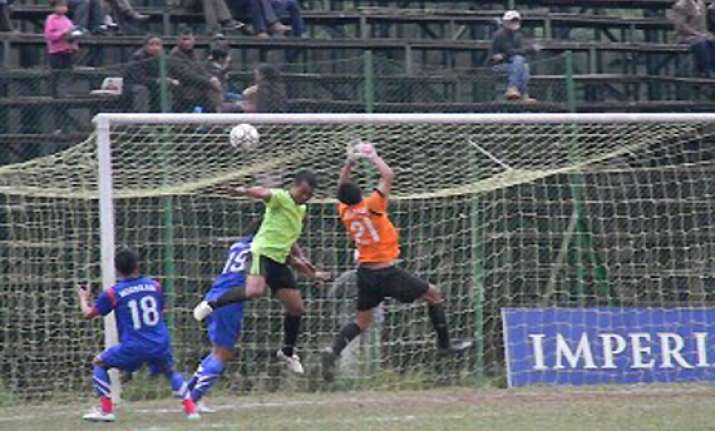 Shillong, Dec 14: Meghalaya Police Football Team (MPFT) drew with Ar Hima Football Club (AHFC) of Meghalaya by 0-0 in the quarterfinal league match of the 22nd All India Meghalaya Invitation football tournament held at the Polo Ground here today.

In lackadaisical and chilly weather game, both the teams followed an identical technique of short passes from the beginning to the end of the game.

Unlike the previous matches with lots of injuries and frequent yellow cards, in today's match both the teams showed lack of enthusiasm spending most of the time in dribbling and passes.

The first twenty minutes of the first half was spent in passes and dribbling by both the teams with no serious attempt to make.

It was in the 21st minute only, when AHFC forward Babatunde Oyomide gave a powerful ground shot, but missed it.  He again tried in the 23 minute of the game, but it became a futile effort.

MPFT forward Milton Kharsati got an opportunity, gave a powerful and the ball went over the cross bar in the in the 40th minute to bring the tally to 0-0 before the lemon break.

The second half of the game was not better than the first half and the game ended in a goalless draw.