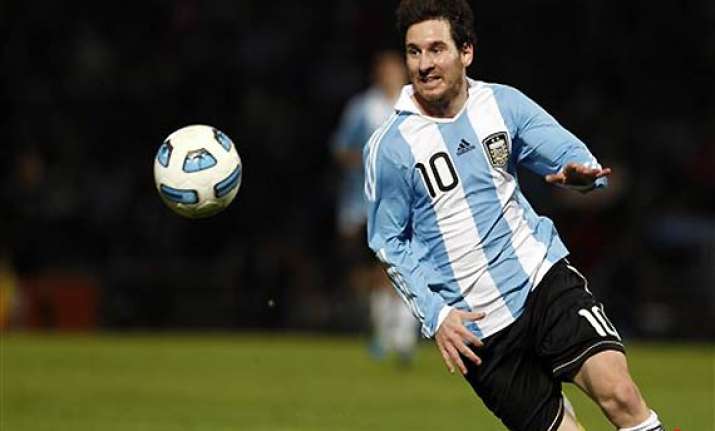 Buenos Aires, Jul 15: Lionel Messi says he will continue to play for Argentina despite harsh criticism about his performance for the national team.

Messi on Thursday responded to Julio Grondona, the president of the Argentina Football Association, who suggested the star Barcelona playmaker could quiet the criticism by declining to play for his country.

Messi and Argentina played poorly in their first two group games in the Copa America and were booed off the pitch in one of them.

But on Monday, Argentina beat Costa Rica 3-0 to reach the quarterfinals, and Messi showed some of the form he regularly displays with Barcelona.

"Although they criticize me, I will always come to the national team," Messi said in a press conference. "Criticism by the fans bothers me and everyone, but we are aware that we didn't do things correctly."

"Nobody likes to be whistled at," Messi added. "It happened because the team did not play well."

Grondona, in a radio interview, talked tongue-in-cheek about Messi staying away.

"The solution would be if he (Messi) said: `I'm not coming again, I'm staying in Spain'."