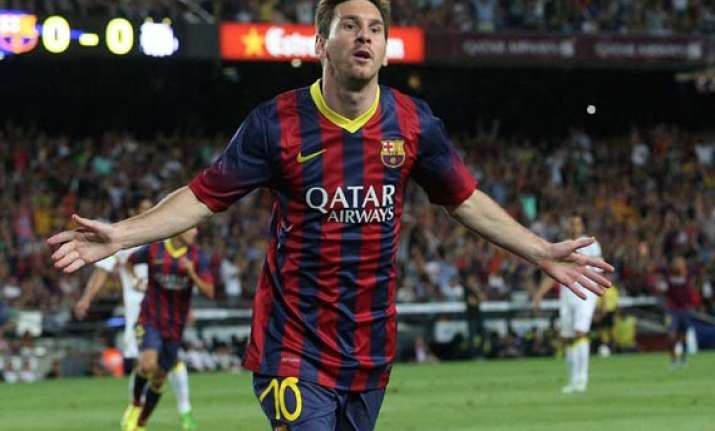 BARCELONA, Spain: Lionel Messi is about to get a big raise, with reports saying the Barcelona forward is set to make about $34 million per year.
The Argentina international has agreed to a new contract with Barcelona that could give him $27 million for each season. Combined with other performance-backed incentives, the 26-year-old Messi is expected to make millions more every year.   
Barcelona did not release details of the deal, but called it "an agreement to adjust the terms in the contract binding Leo Messi to the club."   
Messi, who is expected to sign the restructured deal in the coming days, already has a contract with the Spanish champions through the 2017-18 season, making a reported $22 million per season. He also has a buy-out clause of 250 million euros ($343 million).   
Messi is seven goals shy of becoming the Spanish league's all-time leading scorer. He has scored 354 goals at Barcelona, including five straight seasons of at least 40.   
The four-time Ballon d'Or winner has scored 28 league goals this season.   
"Everything he does well also rubs off on us and makes us better," Barcelona coach Gerardo Martino said Friday, a day before his team plays Atletico Madrid for the Spanish league title.