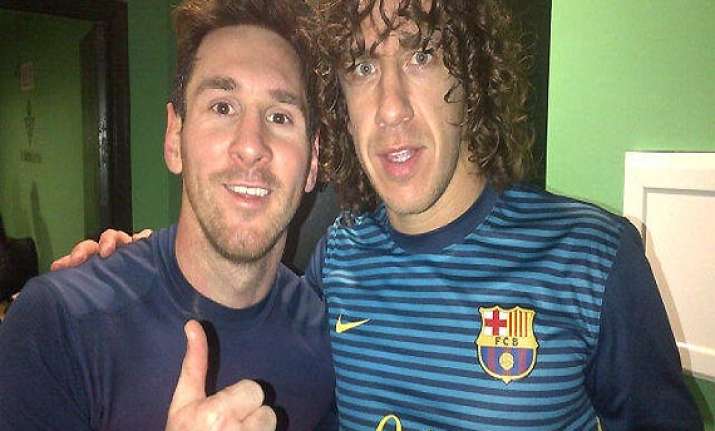 Barcelona: Barcelona has recovered forward Lionel Messi from a minor leg injury and captain Carles Puyol after a seven-month absence in time for its upcoming games against AC Milan and Real Madrid.
Barcelona team doctors cleared Messi and Javier Mascherano on Friday after both recovered from muscle injuries in their right legs.   
Puyol was also deemed fit after recuperating from surgery on his right knee, which ruled him out of 27 matches.   
All three made the squad for Saturday's game at Osasuna, when Barcelona will try to match a league record with a ninth straight win to start the season.   
Dani Alves, Alexis Sanchez and Gerard Pique were all left off the squad.   
Barcelona plays Milan and Madrid next week.