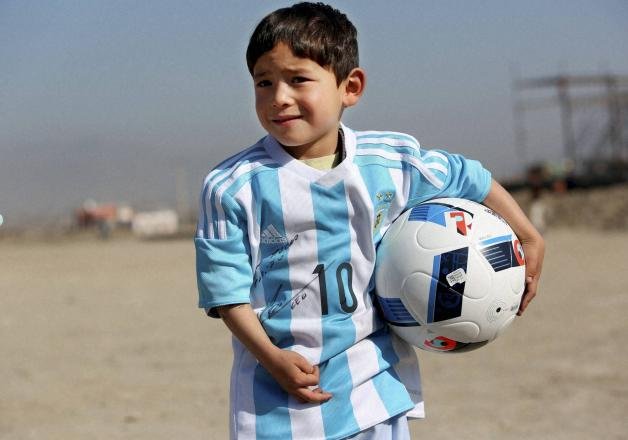 New Delhi: Star footballer Lionel Messi pulled off an incredible gesture as he gifted his signed jersey to a five year old Murtaza Ahmadi who had once become internet's favourite topic of discussion after donning a hand-made jersey of the FC Barcelona player. The boy, who made the jersey from a striped blue plastic bag, hails from Afghanistan.
Messi, who is also UNICEF goodwill ambassador, was touched when the boy's picture went viral. He tweeted his photo (mistook him as a resident of Iraq) but later corrected his error. He also tweeted a photo of Murtaza Ahmadi with a soccer ball and captioned it, "Murtaza Ahmadi: 'I love Messi and football. I will meet him one day. I want to become like Messi'.."
Ahmadi had been bugging his father for weeks for a Messi jersey. "I told him that we were living in a poor village far from the city and it was impossible for me to get him the shirt," his father Arif Ahmadi told CNN.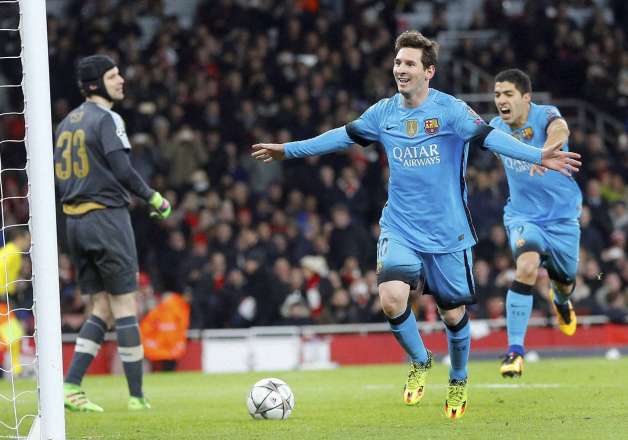 "He kept crying for days asking for the shirt until his brother Hamayon helped him make one from the plastic bag to make him happy. He stopped crying after wearing that plastic bag shirt," Arif added.
Messi, gifted him not only a jersey but a soccer ball too. The latest image from of Murtaza shows him holding his hands straight out as he wears his new jersey.  They were relayed to him by UNICEF which emphasised the importance of helping the 43 million children who it says are "trapped in emergencies worldwide."
"I love Messi and my shirt says Messi loves me," Ahmadi said to UNICEF.