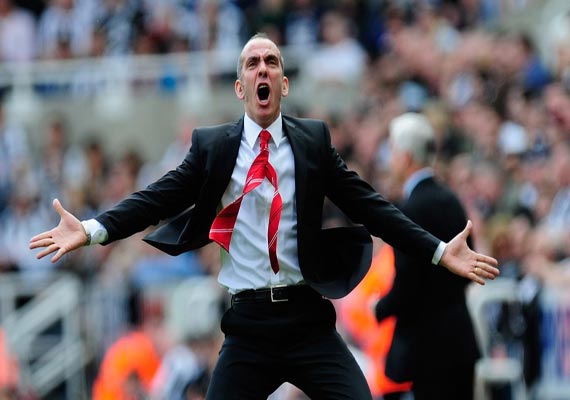 Hong Kong, July 27: English Premier League champions Manchester United have cancelled Sunday's open practice session here due to poor pitch conditions.
United will take on Kitchee FC Monday night and did not want to further harm a pitch which has caused furore at the Barclays Asia Cup involving Manchester City, Tottenham Hotspur, Sunderland and South China.
A statement from the event organisers read: "Manchester United, Kitchee and the Hong Kong Football Association have reluctantly made the decision to cancel the open training session, planned for Sunday evening at the Hong Kong Stadium.
"The pitch has suffered from torrential rainfall in the last week, as well as staging a number of games in a very short space of time."
"Wednesday's matches (Sunderland vs Tottenham, Manchester City vs South China) had their kick-offs delayed, only proceeding after being shortened to 40-minute halves. The weather has continued to present problems for the pitch and the first consideration of both the HKFA and the club has to be the safety of the players in such conditions.
"The club has consulted with the Hong Kong FA and has also taken advice from Kitchee. In the absence of any other suitable facility, the open session has had to be cancelled."
Sunderland manager had earlier blasted the dismal conditions saying that he was worried for the safety of his players.
"Of course I'm worried about the safety of the players. It's a killer pitch in this weather with injuries, at this stage of the season especially," said Di Canio Friday.
"The boys trained this morning without the ball. You can't believe this kind of weather.
"We have to handle the situation. This morning for example we changed our schedule a bit and they ran without the ball. We couldn't play on the field."
"I hope that we can do something for tomorrow and play the games. I hope the rain can stop from now on and maybe we can have a good pitch."