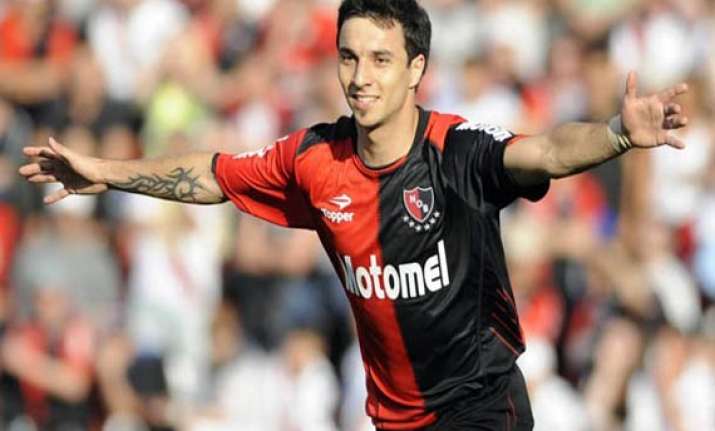 Rio de Janeiro, July 21: Brazil's Internacional have signed Argentine winger Ignacio Scocco on a five-year deal from United Arab Emirates (UAE) outfit Al-Ain.
The player's agent Fabian Soldini confirmed the $6.5 million move Saturday and confirmed on Twitter, ending days of speculation about the 28-year-old's future, reports Xinhua.
"After four days of hard work we can now say that Scocco is now an Internacional player," Soldini said.
Scocco becomes the club's fifth foreign player alongside Diego Forlan (Uruguay), Mario Bolatti (Argentina), Jesus Datolo (Argentina) and Andres D'Alessandro (Argentina).
He is expected to be officially presented to the club's fans next Wednesday.