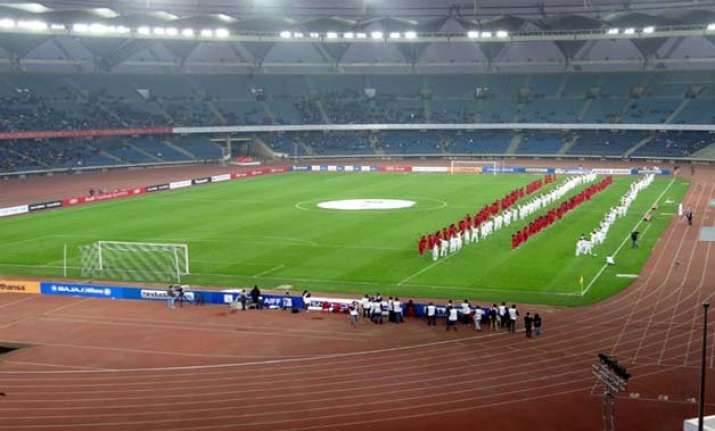 Kolkata: Overwhelmed by the success of Indian Super League football, a Sunderland AFC top official on Saturday said the country could be a huge market for pre-season EPL friendlies.
"There's a big fan base for EPL clubs here and we have seen how ISL have got huge response here. I think the country has a huge potential. Pre-season friendlies can be the way forward if we have the right kind of infrastructure," head coach of Sunderland Association Football Club, Graham Robinson, said.
"I see a change of trend in India and people are more keen to take up football as career in the cricket playing nation. Facilities too are coming up."
Robinson is here along with Katie Bottom, development coach from West Ham United FC for a week-long 'Premier Skills Social Inclusion Coaching' programme in which they will train the coaches associated with the programme which is known as Kolkata Goalz.
"We will try our best to improve the standard of the game here and produce more players by partnering with teams here."
Premier Skills is a partnership between the British Council and the Premier League. It uses football as a tool to help develop both community coaching and English language skills.
In its third year, Kolkata Goalz has been operational in 12 venues across the city covering 24 police station jurisdictions and reaching out to more than 1200 in the age group of 12-18 years.
The project is led by the Premier League and the British Council, in association with the Kolkata Police, the Kolkata Municipal Corporation, All India Football Federation and Indian Football Association (West Bengal).