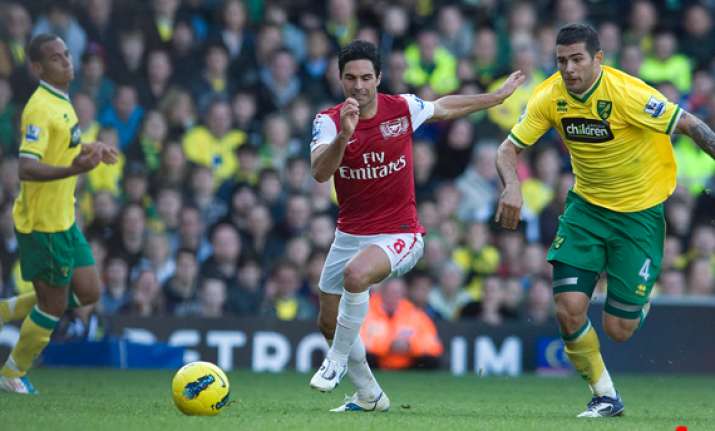 London, Nov 22: Carrying its impressive domestic form into Europe, Arsenal can clinch a place in the next round of the Champions League against Borussia Dortmund on Wednesday.

The Gunners missed the chance to advance two weeks ago when they only managed a 0-0 draw against visiting Marseille but are now on a run of five straight Premier League wins as they prepare to host the German champions.

Robin van Persie has scored 13 goals in 12 domestic appearances for Arsenal and is targeting a third goal in this season's Champions League.

Arsenal winger Theo Walcott says "Robin is one of the best strikers in the world right now and a great leader, too."

But Dortmund is on a high after a 1-0 win at Bundesliga leader Bayern Munich on Saturday.