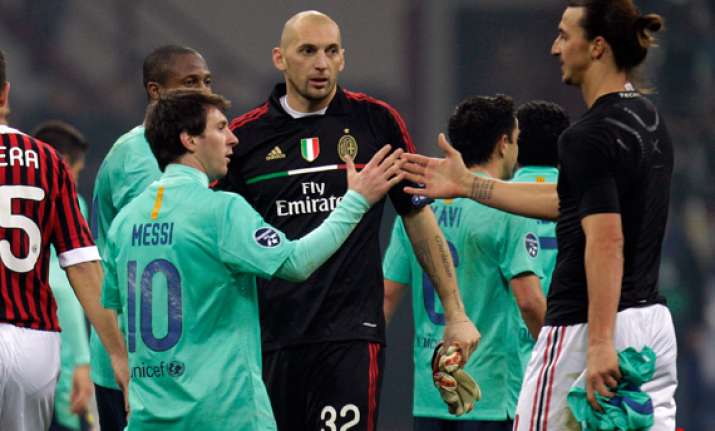 Milan, Nov 24: AC Milan striker Zlatan Ibrahimovic has played down his rift with former manager Pep Guardiola despite not shaking hands with the Barcelona coach after Wednesday's Champions League encounter.

The 3-2 defeat for Milan was Ibrahimovic's first game against Barcelona since his acrimonious departure in 2010, after falling out with Guardiola during his only season in Spain.

Ibrahimovic, who scored Milan's first goal, says, "it wasn't a goal against Guardiola but only to make the fans and the team happy," adding, "I didn't shake hands with my ex-coach but I don't see why it should be considered something so important."

In his recently published autobiography, Ibrahimovic describes a series of rows with players and coaches during his time at Barcelona.