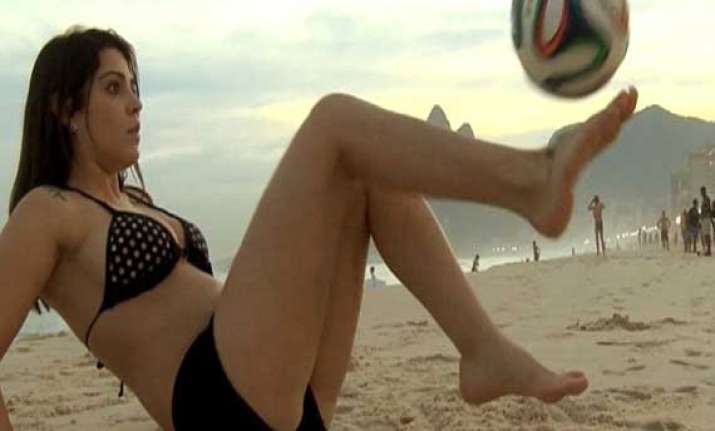 New Delhi: Argentinian model Fiorella Castillo has set her sights on arguably the best player on the planet - Lionel Messi - and wants to show the Argentina and Barcelona maestro her silky skills.
The 24-year-old claims to have defeated 800 men on Ipanema beach at freestyling, but isn't done putting her opposite sex to shame just yet.
'I love it,' said Castillo. 'First of all because of Ipanema beach and to be here in Brazil is beautiful, and then to face 800 men and beat them all is for me a great joy, so I will go back home very happy.'
And the Brazilian beauty was eager to take up her next challenge.
'And whoever wants to face me, they are welcome,' she said.
'There are only three (players) left, the ones you can see behind me playing, I don't know if you can see them.
'Would I win against Messi? Obviously!'
It isn't the first challenge Castillo has taken on, after the model wowed crowds by doing keepie uppies - in high heels.