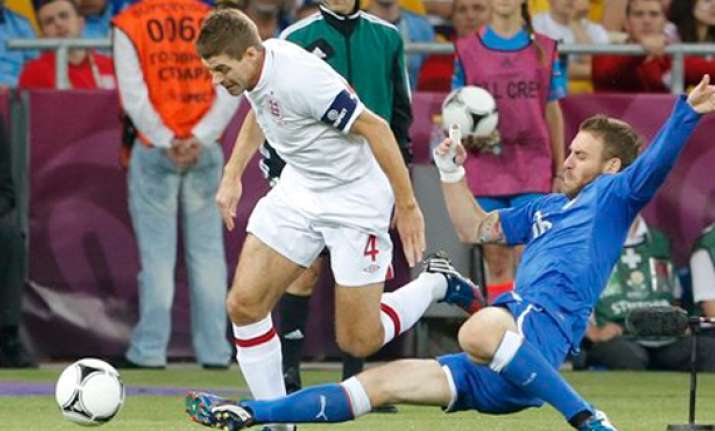 Poland, Jun25: Comprehensively outplayed by Italy at the European Championship, England's players are returning home with captain Steven Gerrard conceding that they must start to improve their ball skills.
The English were fortunate to take Sunday's quarterfinal to a penalty shootout, which they lost, after being outclassed in Kiev.
It wasn't an isolated incident.
Despite holding France and beating Sweden and Ukraine, England spent a great deal of time on the back foot at Euro 2012.
Before flying back to England, Gerrard accepted that "at times the football hasn't been fantastic."
He added that "we have found it difficult to keep the ball ... it tells you that moving forward as a nation, we do need to try and improve with the ball."