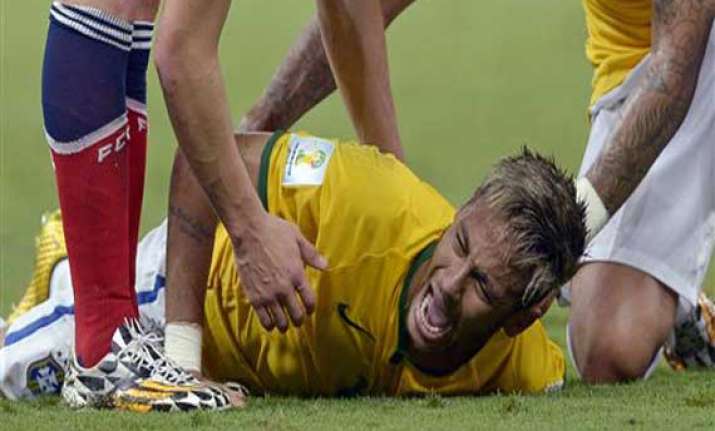 Rio de Janeiro: Brazil's coach Luiz Felipe Scolari said his side were in "scare" after the violent collision between Neymar and Colombia's Camilo Zuniga in the 2014 FIFA World Cup quarter-final tie that sidelined Neymar for the rest of the tournament.
Scolari explained that Marcelo, who knelt close to Neymar, asked him what he felt, with Neymar answering that he did not feel his legs, which led Marcelo to ask the medical staff to enter the field quickly, reports EFE.
"It was a big shock, Neymar lying on the stretcher and crying, it was a catastrophe," Scolari added.
Selecao's doctor Jose Luiz Runco said that Neymar has to use a back support for doing daily activities not related to football, adding that the Barcelona forward's recovery will take three to six weeks.