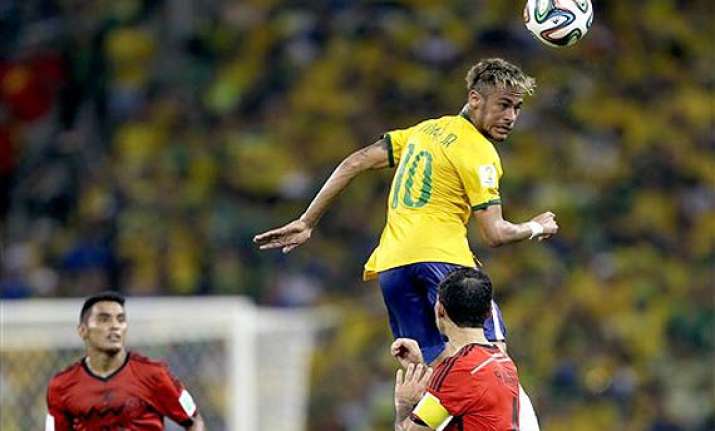 New Delhi: It has been a week since the biggest carnival of football began in Brazil where the world cup returned after 64 years. The opening week has seen almost all the actions associated with the game of football. The opening match won by the host country Brazil where it defeated Croatia 3-1 with the Brazilian star Neymar playing a crucial part in his team's victory. Let's take a look on the major events that took place on the football field in the opening week.
Spain receives the worst drubbing:
 The two finalist of the last edition of world cup met again this time in the group stage. It was seen by many as a perfect stage for Netherlands to take their revenge on the same stage. The match was first of the major encounter in the group stage. As the match started the Spaniards open the account and took an early lead but that was just a one side of the picture. Van Persie ran onto a 40-yard pass from Daley Blind, glanced up, saw Iker Casillas off his line and dived full length to send a looping header over the Spain goalie.
The players of the Dutch team then  produced some exemplary shots and  played such an attacking game of football that took the Spanish team by shock. The flying header by Robin Van Persie  and the amazing sprint of Arjen Robben just  took the game away from the Spanish players. Iker Casillas who was once seen as one of the most safest pair of hands was looking for the ball as the Dutch players kept scoring at will. The final score line between the two teams were 5-1 and it was seen as a perfect revenge by the Dutch players against the same team at whose hands they lost four years ago.