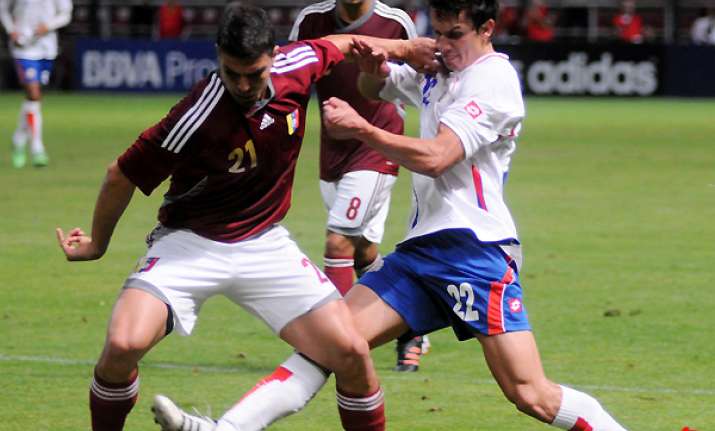 Barquisimeto, Dec 23: Rodney Wallace and Jose Miguel Cubero scored as Costa Rica beat Venezuela 2-0 in a friendly on Thursday, overwhelming the home side's shaky defense.

Wallace gave Costa Rica the lead in the 42nd minute, knocking a pass from Yeltsin Tejeda into the net.

Cubero doubled that advantage in the 53rd, pouncing on a rebound off Venezuela goalkeeper Alan Liebeskind.

Venezuela, which did not field its top players, did not capitalize on its scoring opportunities. Miguel Mea Vitali's powerful free kick from outside the area in the 32nd minute was stopped by goalkeeper Daniel Cambronero.

The game was played at Metropolitano Stadium in the city of Barquisimeto, located 360 kilometers (225 miles) west of Caracas.