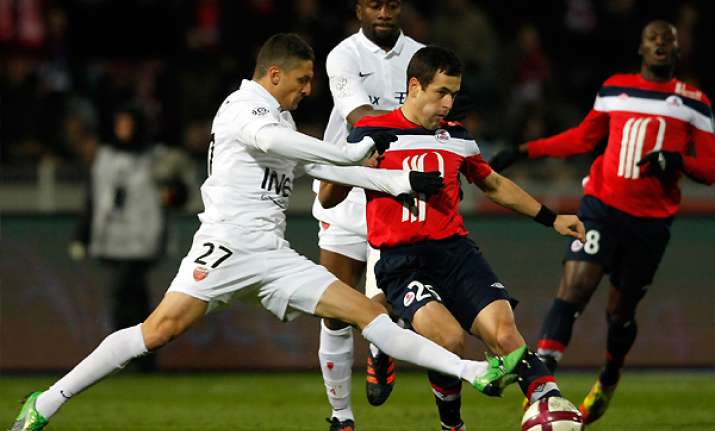 Paris, Jan 8: Joe Cole scored a hat trick as Lille began the defense of its French Cup trophy with a 6-0 win away to amateur side Chantilly in the second round on Saturday.

The former Chelsea midfielder, who is on loan from Liverpool, has been in good form for the defending French champion this season as he bids to break back into the England team for the European Championship.

Chantilly plays five divisions below Lille and could not cope with Lille's attack. Poland striker Irineusz Jelen scored twice and Belgium midfielder Eden Hazard added a penalty.

Although first-division sides Brest and Lorient lost, there were few upsets. Brest lost 2-0 at Niort, which plays in the third division, while Lorient lost 4-3 at second-division Le Havre.

Marseille thrashed Red Star 5-0 with two goals from Jordan Ayew and one from his older brother Andre. Both will play for Ghana at the African Cup of Nations.

France winger Mathieu Valbuena, scoring for the third straight game, and midfielder Benoit Cheyrou got Marseille's other goals at Stade de France.