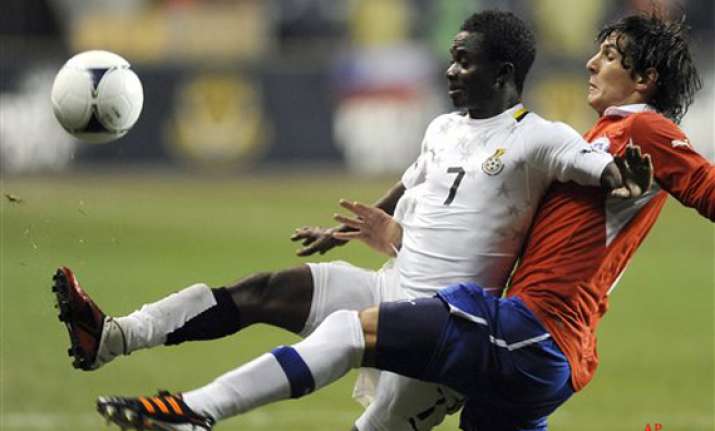 Chester, Pennsylvania , Mar 1 : Matias Fernandez converted a penalty in the 75th minute, lifting ten-man Chile to a 1-1 draw with Ghana in a friendly on Wednesday.

Five minutes after midfielder Matias Campos was ejected, Fernandez beat goalkeeper Adam Larsen Kwarasey from the penalty spot.

Ghana had taken the lead when Richard Mpong beat keeper Claudio Bravo in the 42nd minute. Mpong had come on as a substitute in the 17th minute.

Ghana started six players from the eleven who began in the 1-0 loss to Zambia in the African Cup on Feb. 8.