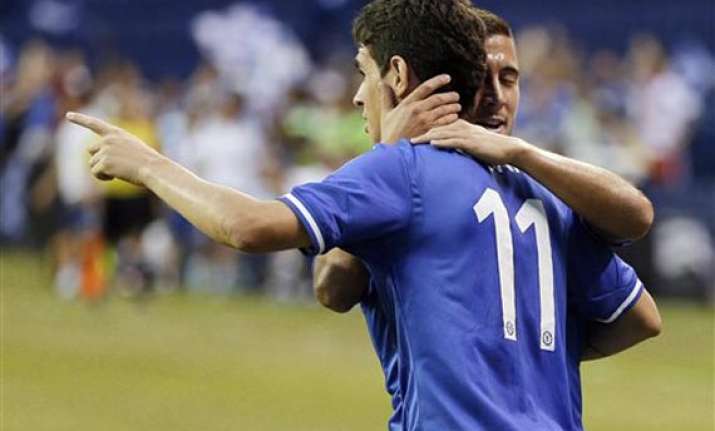 Indianapolis, Aug 3:  Oscar and Eden Hazard scored first-half goals, leading Chelsea to a 2-0 victory over Inter Milan on Thursday in a quarterfinal of the Guinness International Champions Cup, a preseason friendly competition.
Despite not starting four of its stars that played in the Confederation Cup, including Brazil's David Luiz and Spain's Juan Mata, Chelsea nonetheless at times looked to be in midseason form before a crowd of 41,983 at Lucas Oil Stadium.
Chelsea advances to play A.C. Milan in Sunday's semifinal in New Jersey.
Inter will play Valencia, a 2-1 loser to AC Milan in its quarterfinal last weekend, in the tournament's consolation semifinal.
The other clubs in the tournament are Everton, Juventus, Real Madrid and the Los Angeles Galaxy. The Galaxy and Real Madrid played their quarterfinal on Thursday in Phoenix.
The final is on Wednesday in Miami.