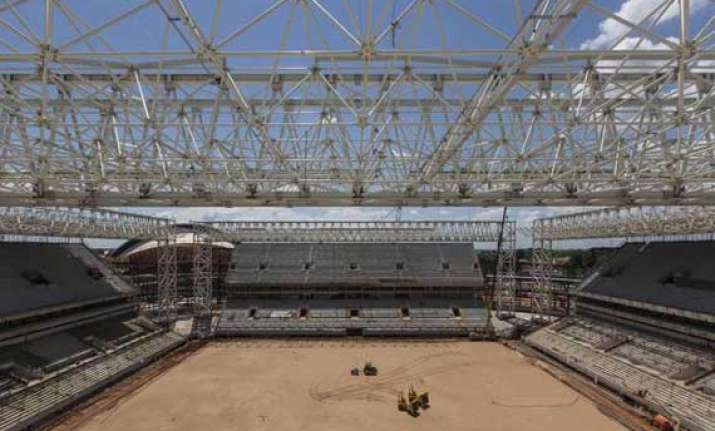 Rio de Janeiro: Brazil's World Cup stadium - Arena Pantanal - will officially open April 2, more than 10 weeks before its first World Cup match.
The venue's inauguration will feature the first-round Copa do Brasil fixture between Mixto and Santos, Xinhua quoted officials as saying Monday.
Workers are currently installing seating and two 76m2 high-resolution LED screens behind the goals.
"This facility will be a legacy for Mato Grosso (state), hosting sporting and cultural events like concerts," Mato Grosso's World Cup secretary Mauricio Guimaraes said.
The Arena Pantanal, in Brazil's western city of Cuiaba, will host four World Cup group phase matches: Chile-Australia, Russia-South Korea, Nigeria-Bosnia and Japan-Colombia.
Monday's announcement came amid ongoing concern about Brazil's unfinished World Cup stadiums.
Five of the tournament's 12 host venues are yet to be ready despite a December 2013 deadline imposed by world football's governing body FIFA.
Last month FIFA secretary-general Jerome Valcke warned Curitiba's Arena da Baixada stadium risked being struck off the World Cup schedule due to severe construction delays.
FIFA will make a final decision regarding the stadium Feb 18.