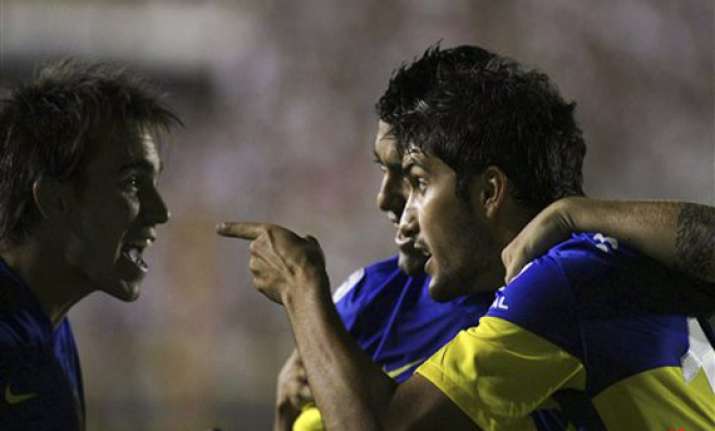 Buenos Aires, Argentina, Feb 11 : Boca Juniors showed why they are favorites to win the Argentina Clausura title by winning their opening game 2-0 over Olimpo of Friday.

Dario Cvitanich scored in the 41st minute and Pablo Mouche added another in the 67th for Boca, which won the Apertura title in December -- the first half of Argentina's split season -- and are expected to complete the double.

In Friday's other match, Lanus defeated San Lorenzo 4-1.

Boca started slowly at its famous Bombonera stadium and nearly fell behind after just 20 seconds when Boca keeper Agustin Orion made a diving save on Olimpo's Martin Rolle.

Boca's first real shot was by Diego Rivero in the 22nd minute, but slowly the Buenos Aires side took control.   "It's a good start for us," Mouche said. "The first half was a little difficult. We had trouble finding our rhythm."

Cvitanich gave Boca the lead, scoring from close in after Mouche headed on a centering pass from Juan Roman Riquelme.  Riquelme also set up the second goal with a through-ball to Mouche.

Boca was unbeaten in 19 matches in the Apertura season, allowing only six goals. That tough defense makes the Argentines not only domestic title favorites but also top contenders in the Copa Libertadores, Latin America's top club competition.

Boca played its top team Friday despite having a Copa Libertadores' match next week at Venezuelan club Zamora. Boca Juniors won the Copa Libertadores title four times in eight years from 2000 to 2007, but they are returning to the competition for the first time in three years.