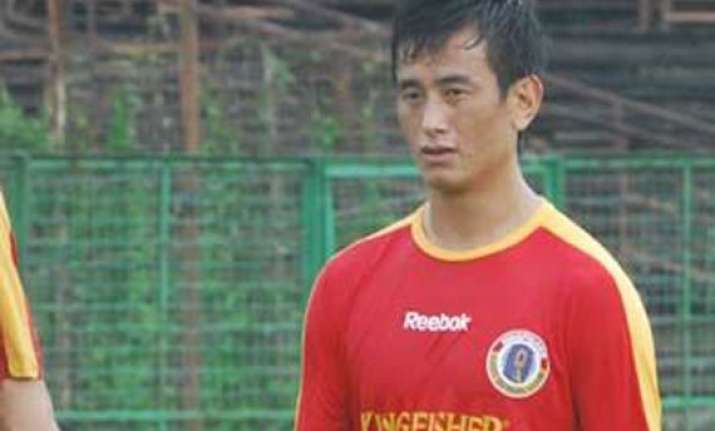 Kolkata: It was in famous red-and-gold East Bengal jersey that 17-year-old Bhaichung Bhutia came into prominence back in 1995 and after nearly two decades, one of India's greatest ever footballer is going to play what will be his final season in Indian club football.
Bhutia had retired in national jersey after playing an exhibition match against the star-studded Bayern Munich team led by Phillip Lahm but is now expected to sign during the second phase of the I-League and may be play atleast one "last match" for his favourite club.
The Sikkimese Sniper announced that he would return to his club East Bengal to keep his promise as he will once again put on his boots and will try his best to come in shape and play as many matches possible as a fit player.
"I've earlier promised that I want to retire in an East Bengal jersey but it could not happen as I suffered an injury. But this season, I want to retire signing with East Bengal.
"Still I'm not fully fit. I want to train and be fit and play. Even if, I'm playing my last competitive game, I want to play as a fit player," the former India captain, who was recently inducted into AFC's 'Hall of Fame' told reporters Thursday.
The former India captain said he would not like to be a burden on Armando Colaco's team as he would strive to get full fitness to justify his place in the team.
"Knee is still not in best shape after the surgery. I want to fight and play maybe the entire second leg of the league but if it does not happen then at least for the last match.
"I'm not saying he (Colaco) has to include me. I should not be playing matches when I'm not fit. That will be unfair. If I'm fit, then you never know.