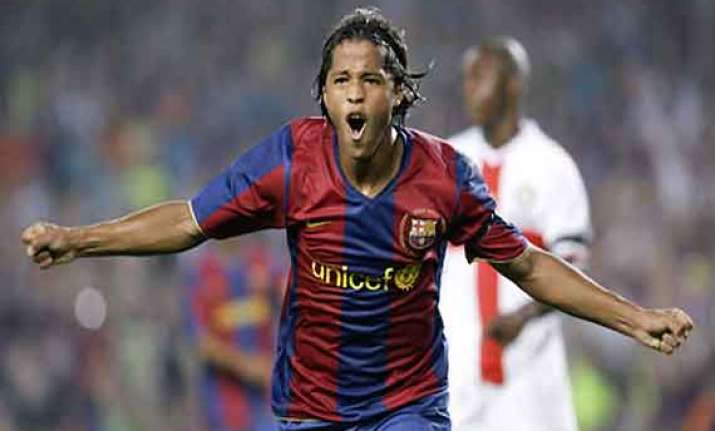 Barcelona, Spain: Barcelona says midfielder Jonathan Dos Santos will undergo surgery on his injured right leg and be sidelined for six months.
Barcelona says the 23-year-old Mexico international will have surgery on Nov. 5 to treat a right knee ligament he injured during training on Wednesday.
Dos Santos, the brother of Villarreal striker Giovani Dos Santos, has made three appearances for the Spanish champions this season. He debuted for Barcelona's first team in October 2009.