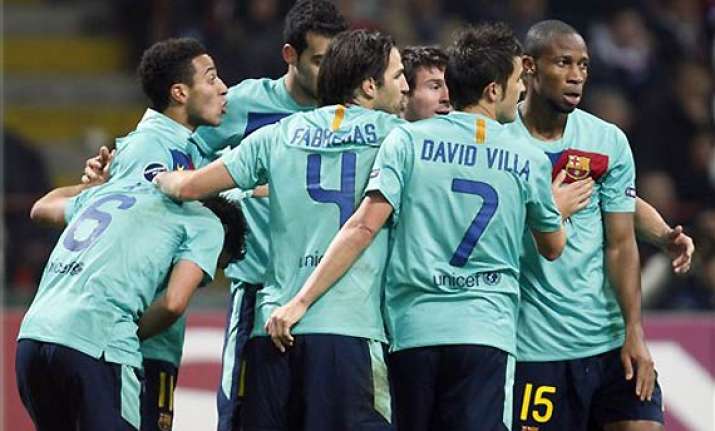 Barcelona, Nov 28: Barcelona looks to close the gap to Spanish leader Real Madrid and rebound from its first loss of the season as it hosts Rayo Vallecano on Tuesday.

The defending champion hopes it will be bolstered by the return of Spain midfielders Andres Iniesta and Cesc Fabregas.

Iniesta missed the past two games with a left thigh injury, and Fabregas was rested as a precaution during Barcelona's 1-0 defeat at Getafe on Saturday.

Both trained on Sunday and coach Pep Guardiola will likely look to include them in his squad.

The defending champion's first loss in 27 games dating back to last season left it six point adrift Madrid.