Follow us on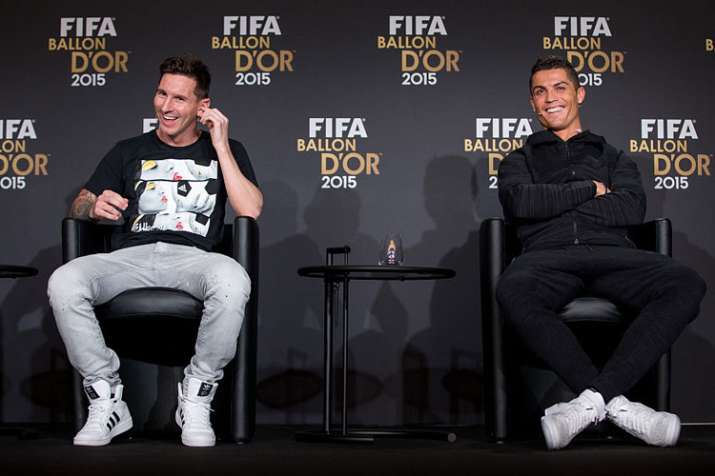 The world of football has been dominated by only two superstars in the last decade - Lionel Messi and Cristiano Ronaldo. The battle between the two stars is the talking point in football and still, we do not have a clear winner. 
Recently Chelsea forward Eden Hazard revealed his Greatest of all Time (G.O.A.T) amongst the two of them.
Hazard who has been heavily linked with the two Spanish giants Barcelona and Real Madrid from quite some time picked Messi over the former Madrid star.
"Two G.O.A.T.s (Greatest of All Time) you say? No way. There is only one G.O.A.T: Him, Lionel Messi!" the Hazard told HLN.
Messi destroyed Chelsea last year in Champions League Round-of-16 ties where Barcelona's 'Prodigal Son' scored two goals in the away match and one at Camp Nou.
"Those two games against Barcelona were not my best memories of 2018. I was happy to play against Barcelona and Messi, but I didn't deliver what I expected. I was disillusioned."
"My three sons were there for the home match at Stamford Bridge. The eldest is a big Messi fan - all of us are Messi fans, actually. He wanted to see Messi that day because Messi is a special player."
Hazard has been in stupendous form this season and scored 10 goals to go along with an equal number of assists in the Premier League and is the only player after Messi this season to score goals and assists in double-digits in the entire European League.
The Chelsea winger has always been counted among the players who will be future superstars of the game alongside Neymar and Kylian Mbappe.
In 2018, Ronaldo's former teammate Luka Modric broke the domination of Messi and CR7 in the Ballon d'Or ceremony by becoming the first player in the last 11 years to win Football's highest accolade apart from the duo.
The rivalry between the two G.O.A.Ts slowed down last year when Ronaldo left Real Madrid for Italian giants Juventus in the summer transfer window for a whopping 105 million Euros.