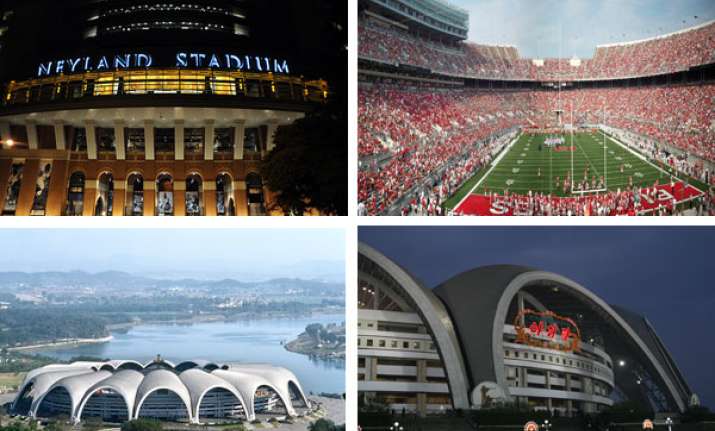 New Delhi: Stadiums and sports grounds have always played a major role in our society in terms of sports while on the other hand; they are also being used for huge occasional ceremonies or festivals in some countries.
The ones included in the Top 10 largest Stadiums list are used for multiple purposes of sports including American football, soccer, athletics, cricket and some more.
Whenever we hear biggest stadium then those who are sports fan are aware of some of the famous sports grounds like Wembley and the Nou Camp but most of the people are not aware about their capacity or ranking.
Although one of the major things about these sports grounds which differentiate their size is their total people capacity but there are some more things as well which have been kept in mind before finalizing this in to a list of top 10 biggest stadiums ever.  
One thing which we would like to clear that none of these sports grounds hosts any type of car or bike racing events.