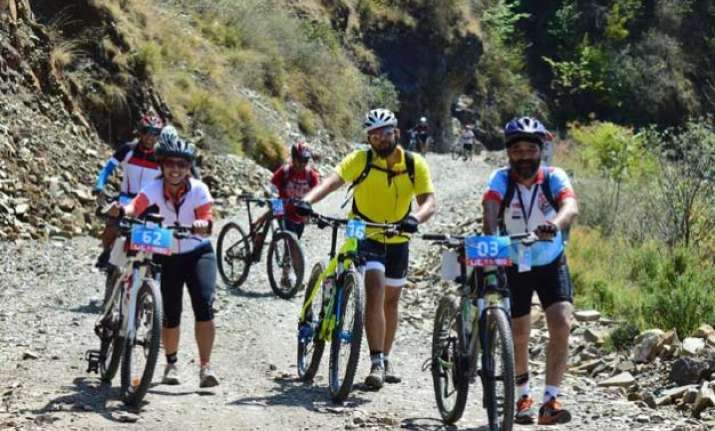 The second day of the 4th edition of India's Premier Mountain Biking event MTB Shimla 2015 concluded today with young boys from Himachal and Shimla and Hero Action group dominating the proceedings.
The local lads showed their mettle with 7 riders from Shimla getting in the top 10. Interestingly, the average age group of these set of riders were just 19 years.
A total of 62 Riders started the race filled with enthusiasm to conquer the Route - 'Cliff Clamber' after 4 dropped out of the race yesterday.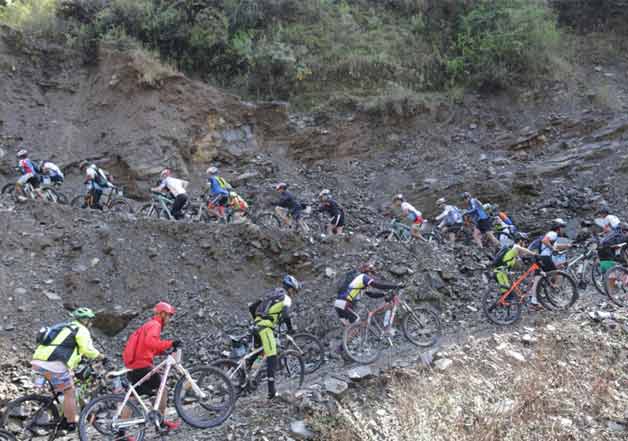 The riders started from Kanechi, ascending the steep climb headed towards Anandpur passing by Dogla Nala, Pujarli finally headed towards The Ridge , Shimla covering a total distance of 33Km.
"I am proud of what these young school and college boys have done. They are definitely showing the way forward for everyone. Young, enthusiastic and determined. This is talent that will eventually establish India as a force to reckon with in the world of Mountain biking. I can't express how happy I am. These boys have shown that it's not about the bike," said Ashish Sood - Manager of Hero Action Team and member of HASTPA.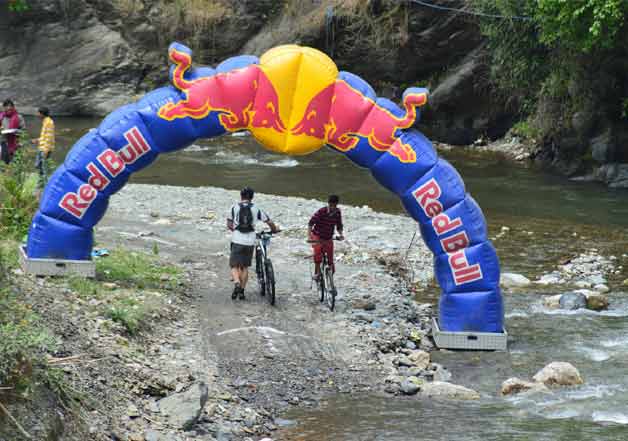 Flagged off from Hotel Holiday Home on April 4, the two day race event covered a total of 105 kms through Wildlife Sanctuaries, Himalayan countryside, streams and, beautiful meadows, experiencing the historic and beautiful town of Shimla on Pedal power.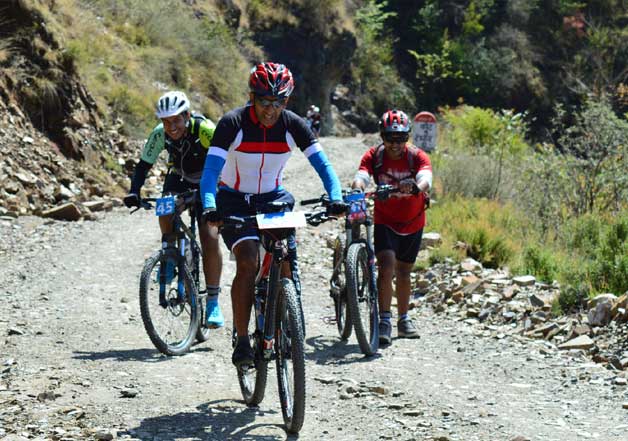 As many as 70 riders, including 12 from the state, participated in the annual event with the youngest rider just 14-year-old and the oldest rider steady at the age of 54.
The Day 2 standings for the 4th edition of UT MTB Shimla 2015 are as follows:
1st - Rider No 26 - Devender Thakur - Shimla and Hero Action Team
2nd Rider no 20 - Hinrich Fuchs - Germany and Hero Action Team
3rd rider no 28 Shiven - Himachal and Hero Action team
4th Rider no 22 Sandeep Madaan - Chandigarh and Team Decathlon
5th Rider no 70 - Sunil Barongpa - Kullu
Rider no 29 - Ankush Arya - Shimla and Hero Action team captain
Rider no 25 - Gurman Reen - Shimla and Hero Action Team
Rider No 44 - Punay Pratap Singh - New Delhi
Rider no 31 - Gaurish Shyam - Shimla and Students category
Rider no 32 - Akshit Gaur - Shimla and Students Category
Picture Courtesy: Akhilesh Shukla