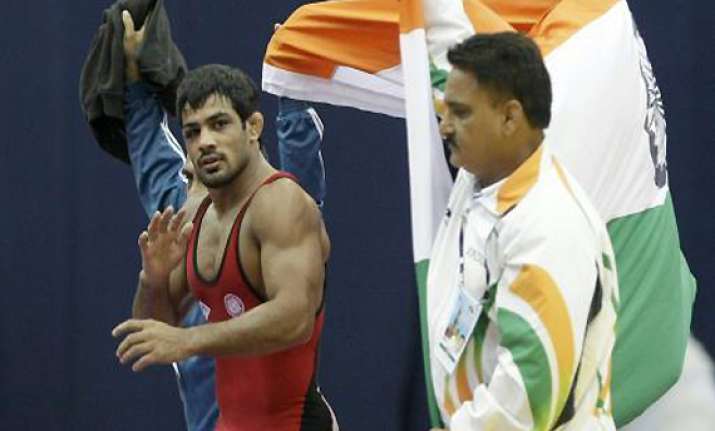 New Delhi, Apr 27: Former world champion and Beijing Olympics bronze medalist wrestler, Sushil Kumar finally managed to seal his London Olympics berth after winning the 66kg freestyle title at the World Qualifying Tournament in Taiyuan, China today.
Sushil defeated Georgia's Otar Tushishvilli 3-0 in the final to qualify for the London Games in a thumping fashion.
Sushil had already booked his ticket to London before the title clash when he defeated Andriy Kvyatkovskyy of Ukraine 3-1 in the semi-final.
The grappler from Haryana, got a bye in his opening bout before making short work of Radley Umang of Palau in the second round.
Sushil then went on to beat Australia's Jayden Alexander Lawrence in the next round to set a semi-final clash against Kvyatkovskyy.
Sushil had qualified for the London Olympics in his third attempt.
Sushil wasted his first chance after failing to defend his world championship title and then lost in the second round of the Asian Olympic Qualifiers held in Astana, Kazakhstan March 30 to April 1 to make it two failures in a row before finally striking form.