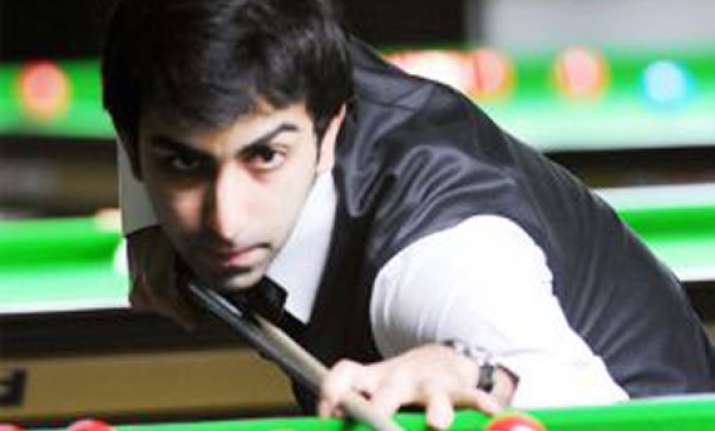 Newport (Britain), Feb 15: Pankaj Advani, who on Thursday became the first Indian ever to reach the quarter-finals of a ranking event by knocking out former World champions Shaun Murphy and Graeme Dott, went down 2-5 to Judd Trump in the Welsh Open snooker tournament here Friday.
Judd, who will regain the World number one ranking from Mark Selby at the end of this event, saw off a late charge by the 27-year old Bangalore-based Advani who managed to snatch the fifth and sixth frames when trailing 0-4.
Breaks of 46, 52 and 78 helped left-hander Trump build a 4-0 lead. However, it brought out the best in the seven-time World billiards champion Advani who won the fifth frame with a run of 38.
Gaining in confidence, Advani fought back from 1-59 to win the sixth after trapping Trump in a snooker on the last red then making an excellent 33 clearance.
But the 23-year old Trump sealed the match with a quick 69 in the seventh frame to book his berth in the semi-finals.
"I've had a fantastic tournament and lost to a terrific player. I'm really pleased with how I've played and hope to continue the great form going in to the World Championship in a few weeks.
"With each and every match I play, there's more and more to learn. One can never know enough. I'm thoroughly enjoying the journey and hope to reach many more milestones," said Advani.
"I was happy to see Pankaj come back to 4-2 because it gave me a chance to prove myself. I created chances and went for my shots. I just missed a couple of balls when I was on 50 or 60 and I need to cut that out.
"Pankaj showed what he can do when he was 4-0 down. He has a bright future. He just needs more experience of playing on TV," said Judd.