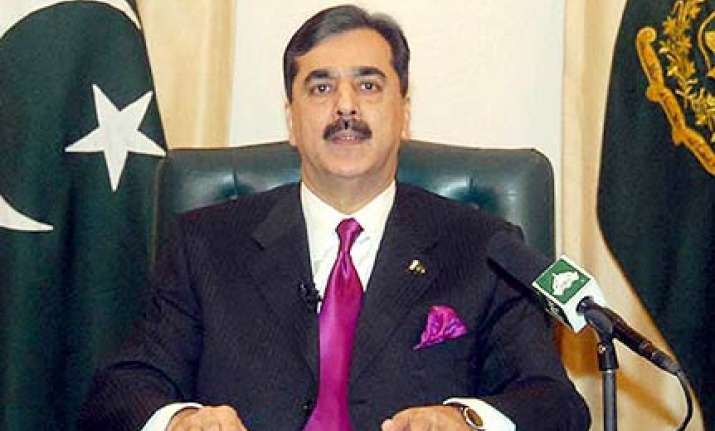 Islamabad, Oct 4: Pakistan Prime Minister Yousuf Raza Gilani today ordered an inquiry into the embarrassing scuffle that saw a top sports official snatch the national flag from a sportsperson designated as the flag-bearer during the opening ceremony of the Commonwealth Games in Delhi.
Gilani has taken "serious notice of the unpleasant incident" involving the Pakistani contingent at the Games yesterday, said a statement issued by his office.
Gilani has asked Sports Minister Ijaz Jakhrani to "inquire into the incident and submit a report to him urgently".
He said action will "be taken against any official (or) individual found responsible for the unpleasant incident".
Members of the Pakistani weightlifting team threatened to pull out of the Games after a verbal showdown between weightlifter Shujauddin Malik and the leader of the contingent, Muhammad Ali Shah, over carrying the Pakistani flag at the opening ceremony.
Shah is also the Sports Minister of southern Sindh province.
Sheikh Rashid, the coach of the weightlifting team, told the media that Malik, a gold medallist at the last Commonwealth Games in Melbourne, was to carry the flag and lead the Pakistani contingent.
At the last moment, Shah announced that he would carry the flag.
Rashid said members of the weightlifting team took the incident as an insult and insisted that the flag must be carried by Malik as had been announced earlier.
They exchanged angry words with Shah, who told the media that he had decided to lead the contingent as he is a provincial sports minister.
Shah refused to hand over the flag to Malik and led the contingent at the opening ceremony.
Rashid said athletes participated in the opening ceremony only for the sake of national dignity.
Senior Pakistani officials had to intervene to avert a boycott by the weightlifting team.
The Prime Minister acted after the incident was highlighted by the Pakistani media and several former sportspersons demanded an inquiry into the controversy. PTI