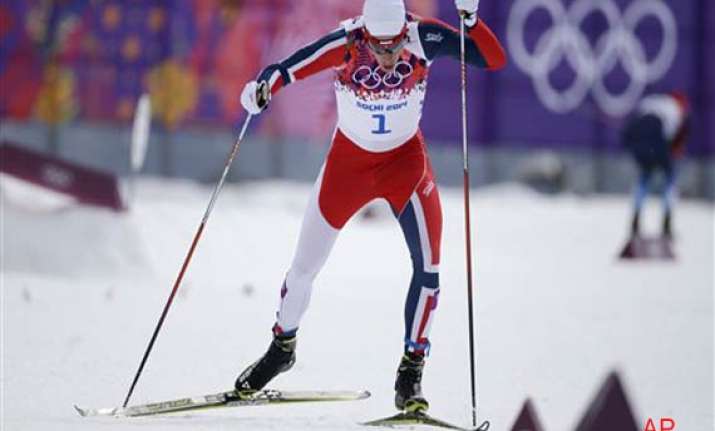 Krasyana Polyana: Ola Vigen Hattestad of Norway won the men's Olympic cross-country freestyle sprint Tuesday after three of his rivals fell in the final.
Hattestad went in front early and avoided the crash behind him in the soft snow, and then held off Teodor Peterson of Sweden for the gold medal. Peterson finished 1.2 seconds behind for silver.   
Emil Joensson of Sweden, who had all but given up earlier in the race, ended up with the bronze after Sergey Ustiugov, Marcus Hellner and Anders Gloeersen were all involved in a crash.   
The soft snow conditions caused a number of spills throughout the day. Skiathlon champion Dario Cologna fell twice in his quarterfinal, while Petter Northug was knocked out in the semis.