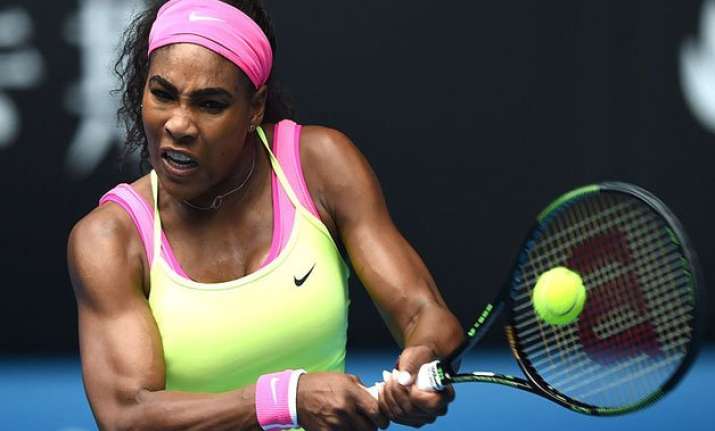 Washington:Seven-time champion Serena Williams overcame some hard moments to beat Sabine Lisicki of Germany 7-6 (4), 1-6, 6-3 on Wednesday for her 700th career victory at the Miami Open, a media report said on Thursday.
The win also earned her a semifinal spot at the prestigious tournament, where she's the two-time defending champion, reported Xinhua.
The No. 1-seeded American withdrew before the Indian Wells semifinal in March with a right knee injury, but she has won 19 consecutive matches this year.
"I know today wasn't my best day," she said. "I just told myself, I'm not serving the way I normally serve and hitting the way I normally would hit, so at this point all I can do is just fight and try to give 200 percent instead of 100 percent."
Williams' opponent on Thursday will be third seed Simona Halep of Romania.
Besides, two-time champion Andy Murray of Britain advanced to the men's semifinals by rallying past unseeded Dominic Thiem of Austria 3-6, 6-4, 6-1. The Scot also had something to memorize at Miami as he claimed the 500th win in the last 16 round on Tuesday.
Murray, a two-time tournament winner, became the ninth active ATP player to crack 500.