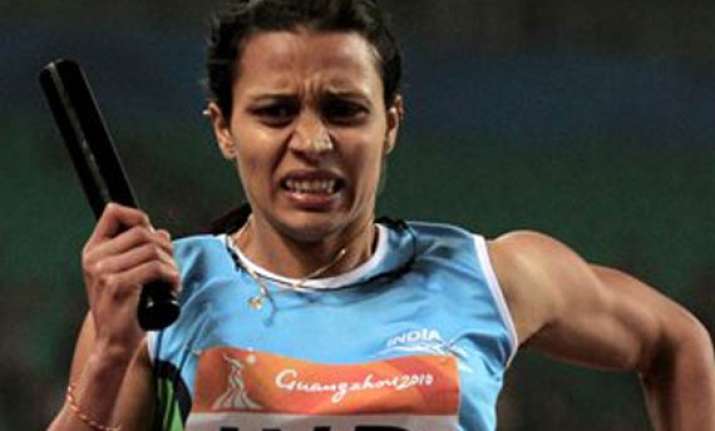 New Delhi, Jun 29  :  Two top Indian athletes—Mandeep Kaur and Juana Murmu—were today suspended and faced the prospect of a two-year ban after flunking an out-of-competition dope test.
The 'B' samples of both the athletes returned positive for anabolic steroids in the tests conducted by International Association of Athletics Federations.
Mandeep, who had won gold in Commonwealth and Asian Games 4x400m relay and Juana, who finished fourth in the Asian Games, were suspended immediately after the reports of the 'B' samples were known this evening.
Mandeep and Juana's 'A' samples were taken by an international agency—International Doping Tests and Management of Sweden—on behalf of the IAAF at NIS Patiala and tested at National Dope Testing Laboratory here.  The samples were taken out of competition at NIS Patiala on May 25.
Mandeep's 'B' sample had adverse analytical findings for epimethandiol, metabolites of methandienone and stanozolol while Juana's had epimethandiol and metabolites of methandienone.
The duo have been provisionally suspended by Athletics Federation of India till the hearing by a NADA panel is completed. The NADA panel will hand the punishment after the hearing.
Since it was the first dope offence for the two athletes, their punishment would range from a warning to a two-year ban.
AFI sources said that the two athletes have told the officials that their positive result could be due to food supplements they had taken from outside the NIS where they had been training. PTI