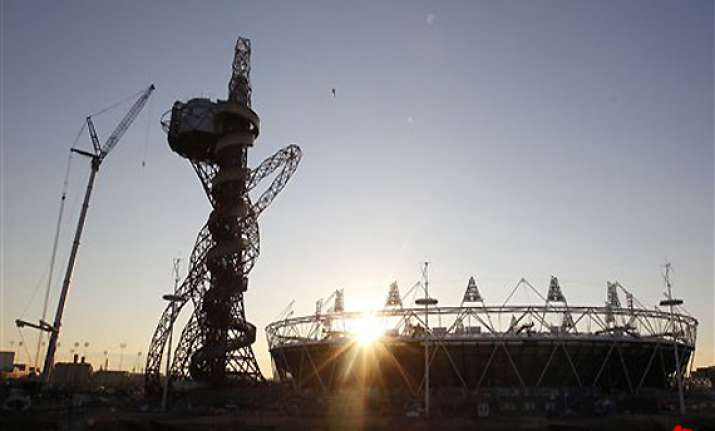 London, Apr 18:
Watch out, Eiffel Tower. Lights are coming to London's Orbit.
London's Legacy Development Corporation says the AcelorMittal Orbit tower, which looks like a squashed roller coaster next to Olympic Stadium -- will be decked out in 250 color spotlights that will make it a "beacon of east London."
The lights will be wound through the 114.5 meter (375-foot) ruby red tower and become the center of a 15-minute nightly light show. The effects are being tested over the next two weeks.
The tower is designed by London-based artist Anish Kapoor, a previous winner of the prestigious Turner Prize, and his design partner Cecil Balmond.
London officials hope it will become a major tourist attraction once the July 27-Aug. 12 Olympics end.