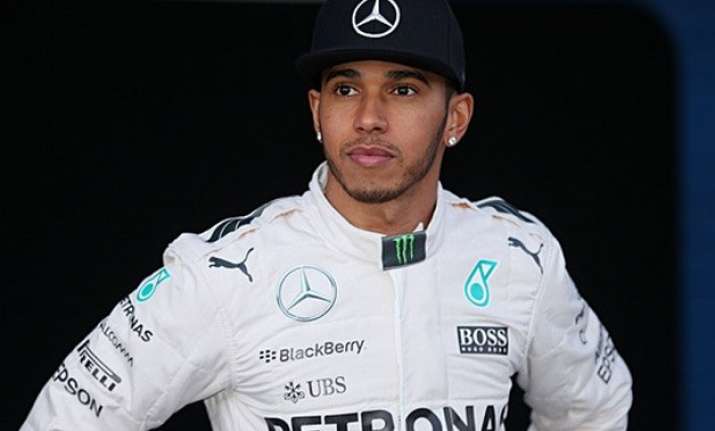 Sochi: British Formula One champion Lewis Hamilton on Saturday urged the organisers to improve their race weekend format.

The Friday running of the Russian Grand Prix here was limited as there was a diesel spillage on the track and then there was persistent rain, which was frustrating for the drivers and the fans. Bad weather had also affected the Japanese Grand Prix practice two weeks earlier.

"I'm sure it was (boring) for whoever tuned in -- and if they did tune in and nothing happened. And for you guys and for us, the mechanics, engineers, it's dull," Hamilton, who could win his second straight world title in Austin, was quoted as saying by Skysports on Saturday.

"It's one day less of Formula One driving for me in my life, so trust me I'm not happy about it. I count every day as a real blessing and when you don't get to utilise it, it sucks."

There cannot be blue skies and sunshine everytime, but Hamilton insists a little shake up would be better for the sport.

During the summer, the World Motorsport Association (FIA) announced that 'several exciting and innovative changes to the qualifying and race weekend formats have been discussed' for next year, with a Saturday's sprint race believed to be under consideration.
Asked if a change in format would be right for the game, Hamilton replied, "As a Formula One fan, 1000 percent. It's been the same Thursday, Friday,Saturday pretty much and Sunday for the whole nine years that I've been here. Qualifying might have changed a little bit, but generally the format's been exactly the same."

"I think it would be kind of neat if one weekend's going to be 'super weekend' and then the next weekend's going to be something different, it's going to be alternated grid positions, I don't know.But it would be neat if, each weekend, you knew you were not going to do the same thing.

"I think that would be pretty cool. But I don't think it's ever going to happen."

Mercedes team boss Toto Wolff said that there have been discussions on the issue, but arriving at a solution is proving to be tough.

"There are discussions. I'm honestly not sure what the right way forward is: do we want to have qualifying races, reverse grids and then whatever is discussed ends up in public and there is a big backlash of people saying 'these guys in the Strategy Group are insane'," he said.

"It's probably worth exploring what we all think would be right to develop the sport and make it more attractive."