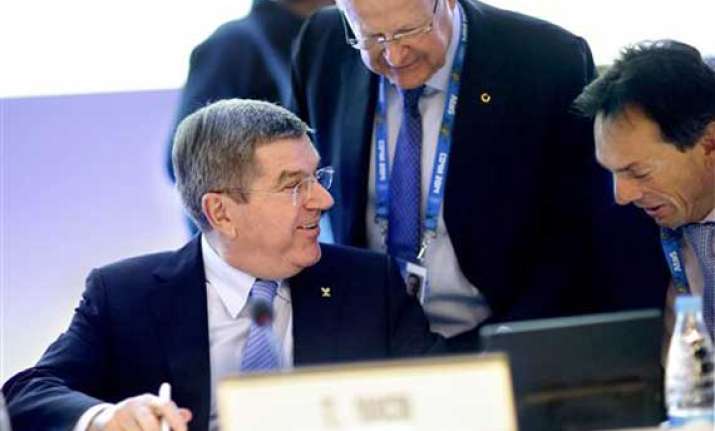 Sochi, Russia: The IOC will consider setting up an independent body that allows athletes to report information on doping and match-fixing without fear of reprisals.
Swiss IOC member Denis Oswald made the proposal Wednesday during a debate on "protecting clean athletes" from doping, manipulation and other corruption.   
Oswald said the proposed body would serve as a "kind of clearing house" between whistleblowers and international sports federations.   
He says it "would guarantee total anonymity and ensure that no retaliation is taken."   
IOC President Thomas Bach welcomed Oswald's proposal as a "very interesting idea" and said it would be discussed by a special working group that will submit recommendations later this year.   
The proposal came in a wide-ranging debate in which members called for tougher action against coaches, trainers and others complicit in doping.