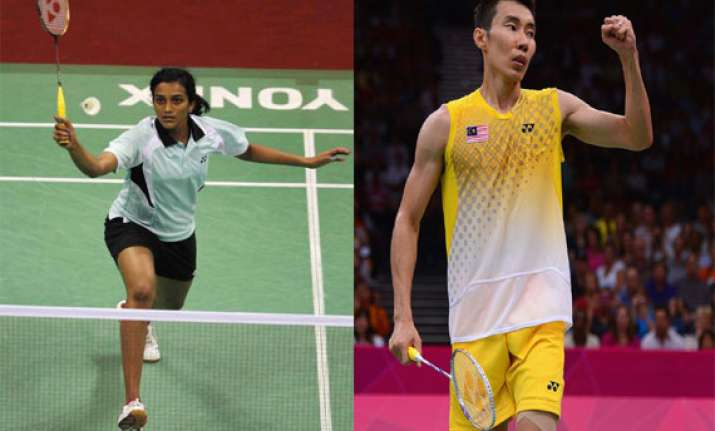 Bangalore:  Awadhe Warriors and Mumbai Masters will be involved in another close and intriguing contest less than a week after their first meeting in the league phase as they face-off in the semifinals of the Vodafone Indian Badminton League (IBL) here Thursday.
Their earlier meeting was at the same venue, the refurbished Kanteerava Indoor stadium with the match swinging either way until the Warriors nailed the tie when their mixed doubles combination of Markis Kido and Pia Bernadette won the decisive fifth tie for a 3-2 verdict.
Mumbai showed their strength in the two men's singles that they won through the tall Russian Vladimir Ivanov and World No.1 Lee Chong Wei, but lost both the doubles and the women's singles where they ran into teenage sensation P.V. Sindhu who has been the trump card for the Warriors.
In fact, Sindhu's win over former World No.1 Tine Baun of Denmark in the women's singles proved crucial and it is likely that the battle between these two will hold the key to the semi-final outcome.
While Sindhu at 18 is still a work in progress, Baun, with a wealth of experience and three All-England titles behind her is still a force to reckon with though she is 34 years old. However, the Indian's all-attacking game seemed to rattle the Dane who will again have her hands full in dealing with precocious youngster on the morrow.
The Masters will also be looking up to Malaysian Wei to deliver while Ivanov is also expected to weigh in with a point, though both were taken to three games by K Srikanth and Guru Sai Dutt, respectively before their experience came into play.
Thus, with the Warriors, who lost their opening two ties before winning the next three, possessing superior doubles combinations, it could all boil down to the Sindhu vs Baun encounter that no doubt will headline the semi-final clash.
In fact, Warriors' progress to the semi-final has been intrinsically linked to Sindhu whose victories against Baun and before that Pune Pistons' Juliane Schenk, the World No.2 from Germany, put the Lucknow side's campaign back on track.
In the event, Thursday's face-off should provide its quota of thrills and heart-stopping moments and with no home team to cheer, the crowd will be solidly behind Sindhu who is fast emerging as India's next big hope after Saina Nehwal.