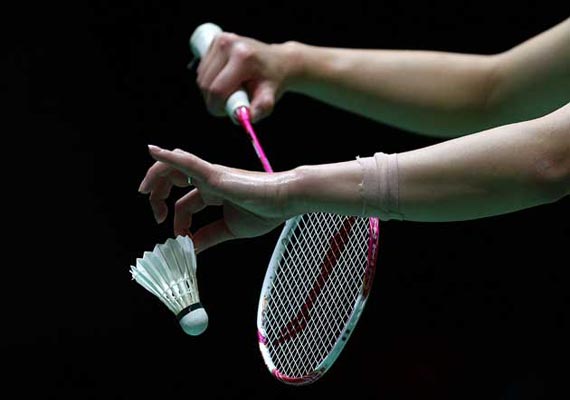 Bangalore, July 30: Real estate consultant group BOP introduced the Indian players from its IBL Banga Beats team here on Tuesday.
The team BOP Banga Beats consists of Commonwealth Games bronze medalist Parupalli Kashyap, Hu Yun, Tai Tze Ying, Carolina Marin, Carsten Morgensen, Arvind Bhat, Akshay Diwalkar, Aparna Balan, Aditya Prakash and J. Meghana.
Kashyap is the icon player for Banga Beats team which will represent Bangalore in the upcoming Indian Badminton League.
Speaking on the occasion, Kashyap said: "I am extremely happy to be a part of and lead the most talented and dynamic team in the IBL. With such an excellent team and experienced coach we are aiming for finals of the league.
"I would really like to play in front of Bangalore crowd which always had appreciated and encouraged badminton and produced world class players in the past."
Kashyap, whose best world ranking was 6, was optimistic of a good performance of the players at the upcoming World Championships in China from Aug 3.
"I have seen the players work tirelessly for months for World Championship. I am very optimistic that few Indians are capable of causing upset and it will be icing on the cake if Banga Beats players gets the best from Indian contingent."
Team BOP Banga Beats Chief Coach U Vimal Kumar, a former Indian international, said: "I feel very proud to coach such talented team and express my gratitude to BOP Group for providing me a dream team for the Indian Badminton League.
"Our team is a rare combination of young, aggressive and experienced players which would stand out in crunch situations."