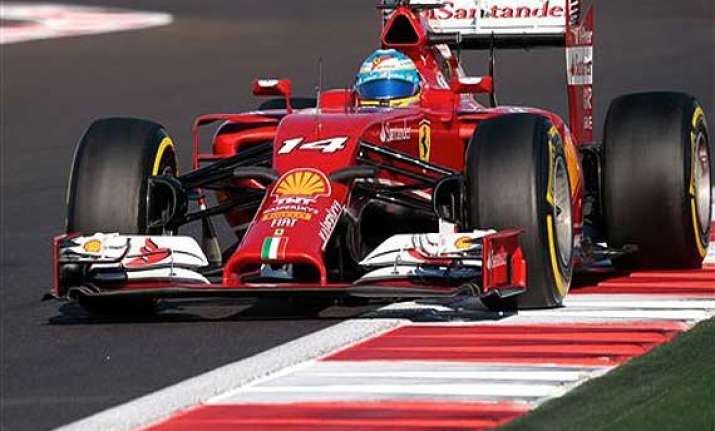 Milan:  Two-time Formula One champion Fernando Alonso will leave Ferrari at the end of the season in order to win again, according to the Italian team's recently-departed president.
Alonso has become increasingly frustrated as Ferrari has found itself unable to match Mercedes and Red Bull for speed over the last two seasons.No official announcement has been made by either Alonso or Ferrari but Luca Di Montezemolo believes he is leaving for two reasons.
   
In an interview on Italian television channel RAI, Montezemolo says Alonso is leaving "because he wants to try another environment" and "because he is at an age where he cannot wait to win again."
   
The 33-year-old Alonso has managed only two podium finishes this season and has not won a race since the Spanish GP in May last year.