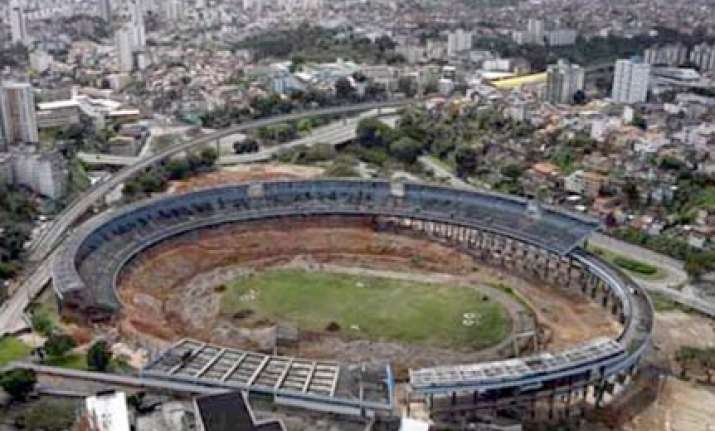 SAO PAULO, The Brazilian stadium where seven people died after part of the seating section collapsed three years ago has been torn down.
A new stadium for the 2014 World Cup will be built in the same location and have a 50,000 capacity.
Officials used 700 kilograms of explosives to bring down the Fonte Nova stadium in the northeastern city of Salvador on Sunday.
Seven fans died there and 40 were injured after falling nearly 50 feet through a 3-meter (10-foot) wide hole that opened in the concrete stands in 2007.
On Saturday, authorities said a new venue will be built in Sao Paulo by Brazilian team Corinthians to accommodate the World Cup's opening match.
Watch Video One
Two
Three