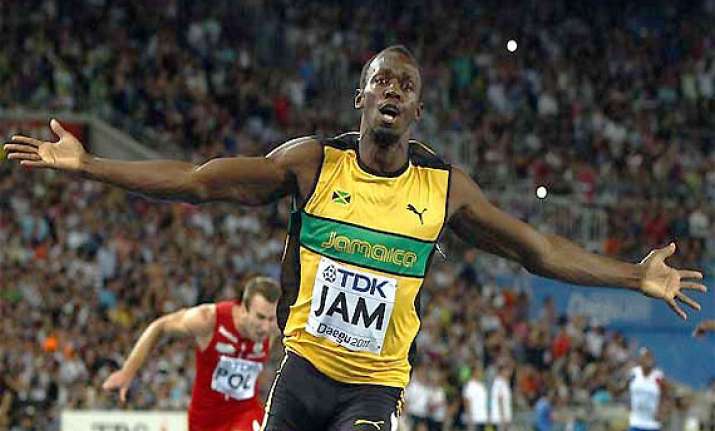 Rio de Janeiro, Feb 22: Usain Bolt will next month compete in a 150m race at Rio de Janeiro's iconic Copacabana beach, according to a statement on the six-time Olympic champion's website.
The 26-year-old will compete against four other elite sprinters in the March 31 event dubbed Desafio Mano a Mano, meaning Hand-in-Hand Challenge in Portuguese.
It will be Bolt's second trip to Rio, having visited the city last year as part of a promotional tour organised by his sponsor Puma.
Bolt won gold in the 100m, 200m and 4x100m relay events at both the 2008 Beijing Olympics and the London Games last year.
Paralympic sprint champion Oscar Pistorius had accepted an invitation to attend the Rio event before being arrested for allegedly murdering his girlfriend Reeva Steenkamp Feb 14.