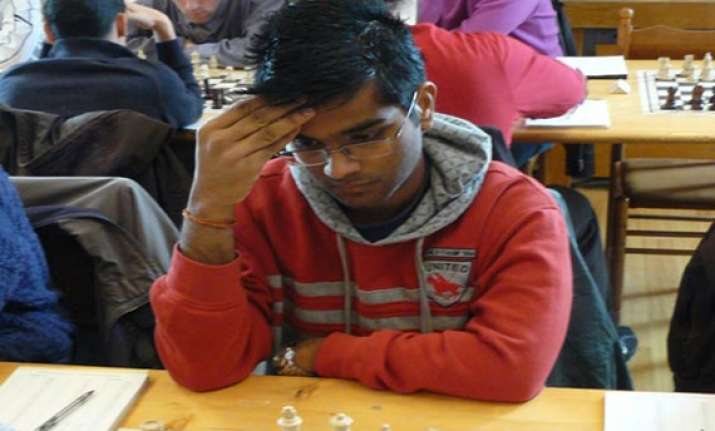 Albena (Bulgaria), June 9: Ashwin Jayaram emerged as the best Indian with a 13th place finish after settling for a draw with GM Boris Chatalbashev of Bulgaria in the ninth and final round of Grand Europe Albena Chess tournament, here.
There was little to cheer for the Indian chess enthusiasts as highest rated Indian Abhijeet Gupta went down fighting against International Master Vitaliy Bernadskiy of Ukraine in his final round. Earlier in the eighth round Abhijeet had raised visions of an improved finish after outplaying Eylon Nakar of Israel.
Comprehensive victory
Tigran Petrosian of Armenia comprehensively won the tournament defeating Levente Vajda of Romania in the last round. The Armenian finished with a very impressive eight points out of a possible nine and remained full point clear of nearest rivals.
Hrant Melkumyan of Armenia, Mircea—Emilian Parligras of Romania, Israel's Tamir Nabaty and Bernadskiy tied for the second spot with seven points each.
Jayaram on six points ended in a tie for the 13th place along with Anurag Mahamal who defeated Melih Yurtseven of Turkey in the last game.
Gupta, V. Vishnu Prasanna and Swapnil Dhopade ended the tournament disappointingly with 5.5 points. Gupta also lost valuable rating points putting him below the 2600 rating mark again.
Sagar Shah ended the tournament on a high finishing with 4.5 points, while N. Raghavi did well to score four points.